Playbook
Imperatives for Next-Generation Workforce Management in Fast-Moving Retail
Is this playbook for me?
This playbook offers a structured perspective on what retailers must prioritize when devising their next-generation workforce management solution strategy, especially if any of the following apply to you:
Your store teams are faced with greater operational complexity due to an increase in digital demand, and shopper expectation of a unified experience across channels
Your frontline workforce is an integral expression of your brand and customer experience
You are faced with fluctuating consumer demand and labor supply patterns, including labor shortages and a lack of specific skill availability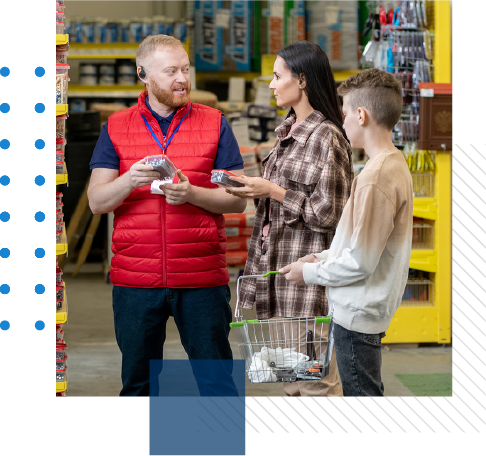 Bonus resources you'll love
Ready to see how you can digitally transform your operation with a fully connected frontline?
Schedule a demo to see how Theatro can help your teams unlock their full potential… all done through the power of voice! We'd love to show you how our Mobile Communication Platform can help you connect your teams and delivery "game-changing" customer experiences.