Extending Digital Transformation to the Frontline
Ebook
Is your frontline connected?
Headquarter teams have smartphones, e-mail and access to the latest digital tools that make communication and team collaboration intuitive and easy. Yet, frontline workers are often forced to rely on dated technologies like two-way radios, overhead paging or antiquated phone systems – all of which keep frontline workers siloed without access to the help or information they need. Simply put, most frontline team members are completely disconnected.
Before organizations can fully automate manual or multi-step processes with digital workflows, deliver consistent and measurable outputs, and ultimately accelerate business success, the entire frontline must be connected. Doing so closes communication gaps that hinder store operations and enables the whole frontline to work as One Team, unlocking the following six key benefits:
In-Store Communication

Enterprise-Wide Communication

Speed of Service

Leadership Effectiveness

Employee Productivity

In-Store Expertise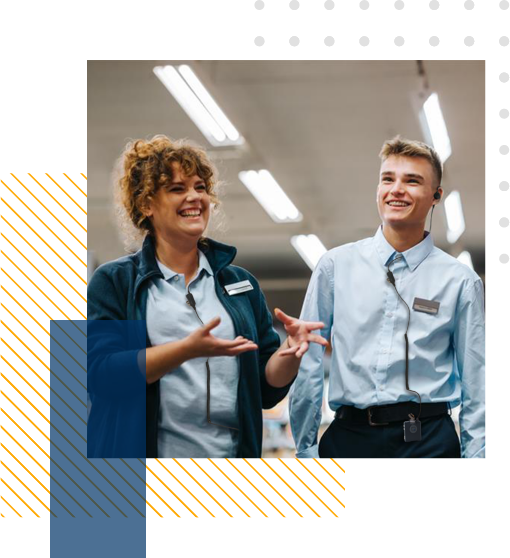 Bonus resources you'll love
Ready to see how you can digitally transform your operation with a fully connected frontline?
Schedule a demo to see how Theatro can help your teams unlock their full potential… all done through the power of voice! We'd love to show you how our Mobile Communication Platform can help you connect your teams and delivery "game-changing" customer experiences.